Today it has been snowing on and off all day. Since I don't have to work today and I can't really go anywhere because the roads are bad, I decided to veg out at home with Marshy and Sparky. Sparky slept on the couch most of the morning.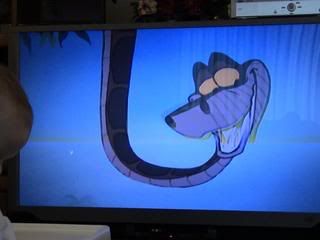 Marshall wanted to watch a movie, so we popped in The Jungle Book. It has been ages since I have watched this classic Disney film. Marshy was so good to sit so nicely in his chair and watch the movie.
While he was watching the movie, I took the opportunity to get some more work done on my quiet book. I got another page done! It was hard to do the zipper, but at least I got it looking somewhat decent, considering it's my first zipper EVER!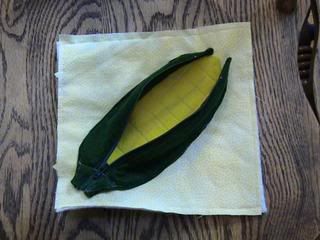 About halfway through the movie, Sparky wanted to go outside. It had stopped snowing for a few minutes, so I let him out. About 15 minutes later, this is what showed up at the back door:


He looked like he had marshmallows glued to his legs! Poor little dog was so weighted down with snow. When he came in, I had to help him pull the big chunks of snow off of his legs and belly.
I got most of the big chunks off, and what little was still stuck on, I let Sparky lick off. There was so much snow on him that it made quite a large snowball when I was done picking it all up! This experience, of course, won't deter Sparky from wanting to go play outside in the freezing cold snow for a while. At least it has started to snow again, so I won't have to let him out for a while!