So, despite my sewing machine going on strike last week, I was able to get a few more pages finished for the Quiet Book.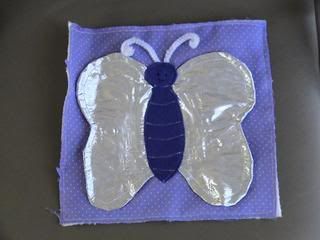 This is page six of the book. I wouldn't have been able to finish it, because I didn't have any lame (I guess it's pronounced la-may, although it looks a lot like lame. haha). Thanks to Lola for providing the lame for the wings! The wings aren't pinned down to the page, so Marshy can play with the cool texture and make the butterfly "fly".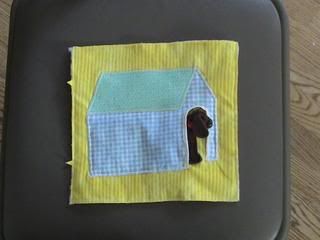 This is page seven. The dog house took me FOREVER! The hardest part was using the double fold bias tape around the dog house door. I have never used bias tape before this, and it was quite the experience.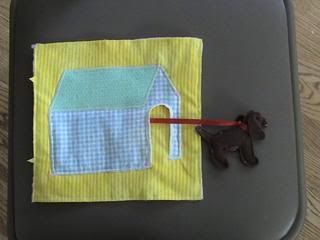 I was going to make the dog out of white felt, so that it looked like Sparky, but forgot and started to make it out of brown. I would've started over, but I ended up liking the brown puppy better anyway!
I'm almost done with page eight, and then I get to put everything together! I'll keep you posted with more updates as my work progresses.