This weekend I spent a lot of time in front of the TV. Don't worry, I was working on other projects too! In fact, I finally finished my Quiet Book project. And just in time too! It was such a lifesaver today at church! Marshall was totally enthralled by it....for about 10 minutes, which is about how long his attention span lasts during church! Here are some pics of the finished project:
This is the book when it's closed. In order to hide the stitching, I needed to slip-stitch the spine to the cover.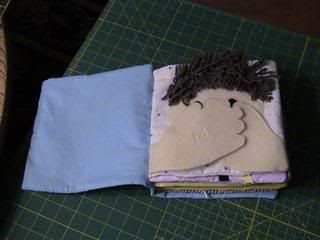 I know there are already pictures of each of the pages, but it was really hard work getting them finished and into the book itself, so I decided to show ya'all how they look!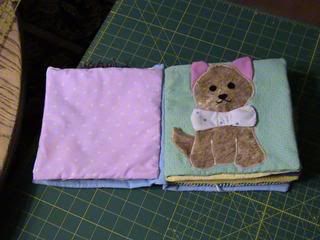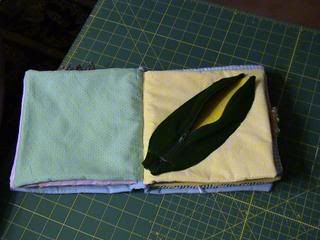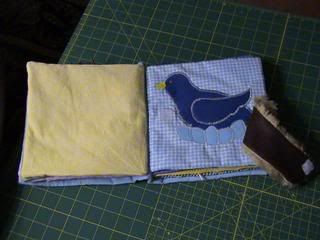 My husband made fun of this page today at church. It's supposed to have the crinkly-paper inside the wings, and I tried using celophane which in turn ruined my sewing machine's tension for a while.
This is my favorite page. Partly because it was the "easiest" and partly because I loved putting the eyelets in.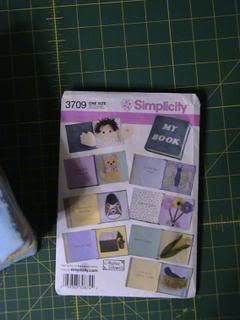 Thanks to the Simplicity pattern 3709 for making this project possible! I would never have been able to make a book like this on my own.