As promised, here are the pictures of my progress so far.


Although this block is shown in strips, it is actually sewn together now.
This is the medium sized block.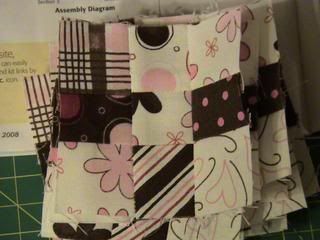 This is the littlest blcok. It is bordered by this brown fabric with red hearts. It also doubles as the binding, which I still need to make.