So I sewed my little fingers to the bone today. Not really, but I did sew a lot! I finally finished my apron. It didn't take very long, only about a week. Considering all the setbacks I had, that was pretty fast.

When I started working on the apron today, I wasn't very far. I had sewn the front panels to the back panels and that was it. I started pinning on the rick rack around the hemline. Once that was sewn on I pinned on the bias tape binding. The pattern called for 1/4 inch, but after all of the problems I had with the 1/4 inch binding on the pockets and center seams, I decided to use 1/2 inch bias tape instead. It was so much easier!!

Here are the results: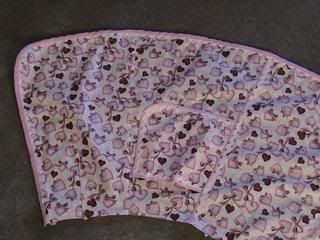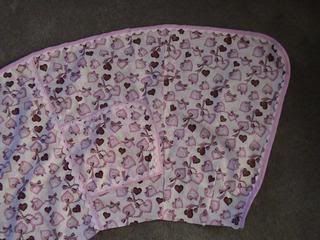 The above 3 pictures are of the finished skirt of the apron. I hadn't added on the waistband or the ties yet.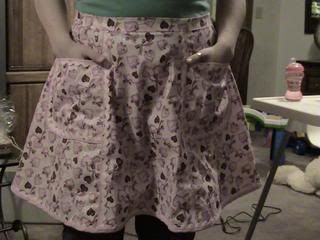 This is the finished product. I made Mike stop playing his game long enough to take pictures of me modeling my completed project.
I am really proud of myself because I finished it just in time for Valentine's week at the floral! YAY!